Things hit a little snag, in regards to animation.
This game will be using animation similar to old games, by using sprite sheets.
http://atomicrobotdesign.com/blog_media/sprite_movement/images/gb_walk.png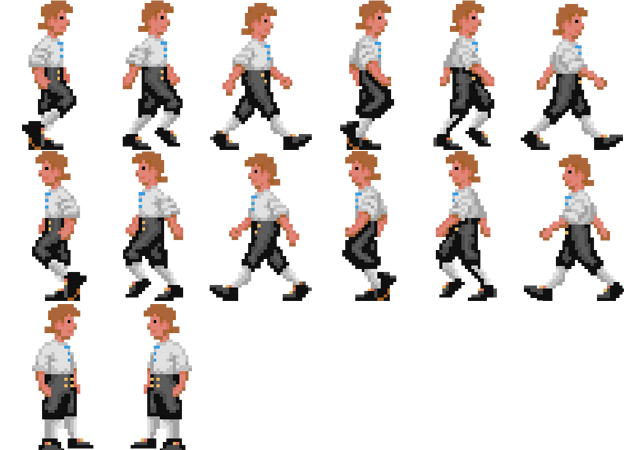 As you can see here, the character's animation frames are drawn on a single image. You program into the game which of these frames to show by manipulating their X and Y axis.
But, thanks to the wonderful Maus over at Uscript, things are going much, much better and I am getting animation into this game. Some much needed animation.
In other news, I have been very active stopping spam on this site. A strange thing is that the more views and activity a site has, the more bots come in to ruin everyone's fun.
I have put in some plugins and a whopping 26 messages have been marked as spam in the last 48 hours. So, things are safe with those plugins and me on the watch.
Also, to all voice actors who have talked to me, please, drop me a new email at Littlenorwegians@hotmail.com so we can talk.
The next video I will be making will feature your talent, so I'd be glad to get a few lines and your info.